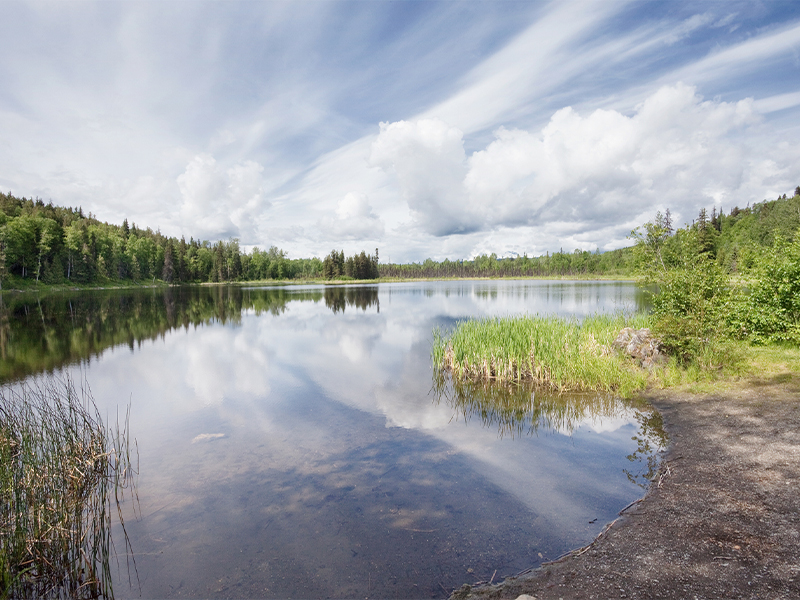 Seeley Lake lies between the Bob Marshall Wilderness and the Mission Mountain Wilderness, and follows along the Glacier Parkway, (a.k.a. Montana Highway 83), joining the communities of the Seeley-Swan Valley while serving as gateways to Glacier National Park and Yellowstone National Park. It provides an experience that includes but is not limited to lakes, trails, historic ranching communities, the Lewis and Clark Trail, old mining ghost towns and much much more.
You will find more spectacular unspoiled nature here, than anywhere else in the lower 48 states providing breathtaking experiences by day and relaxing hospitality by night. The Seeley-Swan Valley Chain of Lakes is connected by the Clearwater and Swan Rivers. It is the last natural chain of lakes in the northwestern region. Seeley Lake is also home to the Blackfoot River, location of Norman Maclean's A River Runs Through It, is a world class fishery. The waterways, to the prairies and to the peaked vistas, offer all of the scenery, wildlife and recreation that anyone can imagine. The Crown of the Continent map, a National Geographic project, highlights Geo-tourism.
As a four-season recreational area, there is always an opportunity to experience something new. Seeley Lake, as the hub of the region, it is a full-service community offering all the necessary services, conveniences, and support that our visitors expect.
View listings for Seeley Lake